//vol.15-1 Professionals』 Speak
Oft times it is the small steps and tweaks we make in our lives that can have the greatest impact. In sharing his tips on how to deal with everyday pressures and alleviate stress, the Federation's clinical psychologist, Ernest Wong, encouraged us to re-think some very basic actions:
Sleep
With so many distractions and deadlines, along with an increasing work load, it is easy for stress to build up and not getting enough sleep and rest, simply adds to the anxiety. Sleep is essential for our overall physical and mental health. It helps with repair, rejuvenation and memory consolidation. Instead of staying up all night to study, make sure you get enough sleep to allow for your memories to "sink in".
Physical activity
We all know how easy it is to be sedentary and we also all know that getting enough exercise helps with weight management and reducing the risk of disease by strengthening bones and muscles. But being physical also helps with improved moods as the body releases chemicals like endorphins and serotonins that uplift our mood, helping us to cope with stress and even depression. Exercising regularly also helps in improving our sleep.
Eating well
When stressed, it is easy to skip meals or binge on comfort – many times, junk – food. Eating well balanced, nutrient rich food helps control mood swings and improves our ability to focus. Regular, well-balanced meals with less sugar and less salt can be simple ways that improve general wellbeing.
Staying Consistent
"Repetition is the mother of transformation" as the saying goes. What this means is that sticking to a regular routine can lead to a greater sense of accomplishment and even ego gratification which then makes one feel more positive and optimistic, further leading us to making more constructive and affirmative choices.
Supportive Network
Being stressed can be a lonely place to be. It is so important to have a safe and supportive network of family or peers around you. The benefits include our ability to cope with challenging situations, as well as alleviating emotional distress, by sharing our difficulties and leaning on others. Mutuality helps promotes connection, inspires hope and teaches us better coping skills.
While all these small actions do seem obvious, they are not always things we do in a mindful way. When we prioritise our sleep, exercise, eating, routine and networks, we are far better placed to deal with not only the minor stresses and irritations of daily life, but are also able to build a good foundation when things really do get tough.
– Ernest Wong obtained a Bachelor's degree in psychology and criminology & socio-legal studies at the University of Toronto, a Master's degree in Psychology at the City University of Hong Kong, and a Master of Clinical Psychology at the University of Hong Kong. He is currently a clinical psychologist at Hong Kong Federation of Youth Groups.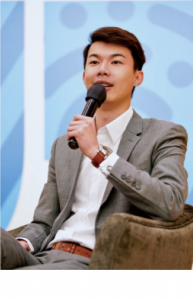 ---
A better leader through HKFYG
"I became associated with the HKFYG in 2017 when I attended the "Hong Kong 200" professional leadership training programme. I was then only a secondary school student leader with a dream to generate social impact and make influence positively. From the programme, I learnt about the design thinking model seen with a social entrepreneurship mindset. I treasure the deep storytelling sharings of the local culture and traditional stories as I am a true-blue Hong Konger, born and bred in this city. It gave me the impetus to launch my first social project, Market for Hong Kong which aims to promote traditional market culture and the city's "lion rock spirit". I went on to start a social enterprise, City's Treasure in 2019 to connect local shops, society and life in general in Hong Kong. I am thankful to everyone at the Federation who taught me the importance of becoming a passionate leader with empathy for society by devising creative solutions constantly."
– Vanessa Cheung, who's currently a Management Trainee Management (Sustainability) at A.S. Watson-Watsons Water.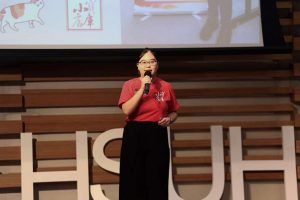 ---
Self-discovery journey through journalism
"I am always grateful to be given the opportunity by the Federation to participate in the 「Youth Spot」 magazine production during my varsity days five years ago. It was a remarkable self-discovering journey to be driven in scouring for feasible interview topics with other fellow young people as part of the production team. Even though the popularity of printed assets such as books and magazines is waning, I still love such printed materials as it forms an identity and archive of our city and its people."
– Jojo Chan, news producer currently.