//vol.15-1 Youth Speak
Young people's lifestyles play an important role in the development of vulnerability and health in later life. Youth Hong Kong gathers feedback from different groups of youth to discuss this topic in this article.
Four young professionals share their beliefs and mindsets about trying to strike a work-life balance in Hong Kong.
30 youth from the HKFYG Lee Shau Kee College also share insights on how their lifestyles affect heir personal development and health.
在現今競爭激烈的香港社會,四位年輕專業人士分享他們積極實現工作與生活平衡的信念和心態。
另外,30名來自香港青年協會李兆基書院的青年人亦分享他們各自不同的生活方式,如何影響他們的個人發展和身心健康。
A healthy body image and a positive mindset go hand in hand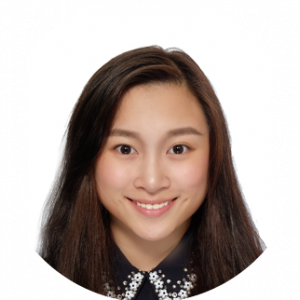 22-year-old Gladys Wong leads a hectic lifestyle like most Hong Kong youth, while pursuing her Professional Certificate in Laws (PCLL) at the same time. Very often, she has to work late into the night and often on weekends on tasks as assigned by her senior colleagues. Staying up till 4 or 5 am while working on IPOs and then returning to work at 9 am the next day for instance is common for her peers and her working in the law industry. The lack of work-life balance for entry-level professionals like her often leads to poor eating habits due to the heavy workload and high-stress levels. She shares, "I know of some friends who even develop eating disorders and anorexia due to stress from work. They devote 80% of their time to work, and they do not have enough time to destress, exercise and spend time with family and friends. This is detrimental to both physical and mental health."
Other than eating regularly, the other challenges also extend to time and budget. Young professionals like herself are always busy due to their heavy workload and they may not have time to prepare nutritional meals with the right proportion of vegetables, carbohydrates and protein. Often, ordering takeaways also lack substantial fibre and in turn, are high in fats and sodium levels. The healthier options to have salads and fruit bowls are a good substitute but not sustainable in the long run, which can also be more expensive than the usual takeaways.
Nonetheless, Gladys is aware that having enough sleep, mindful eating and exercising are important. Being mindful of the emotional state of mind also helps her to better cope and defray negative emotions. Gladys relies on health-related apps to keep track of her body and mental health records. The reminders, tips and suggestions make it easier for her to rely on while she is still occupied at work. Gladys also hopes the entire ecosystem in the public and private sectors would evolve gradually to ensure healthier lifestyles for entry-level professionals like her. It could lead to brain drain eventually, as more choose to migrate to other countries for a less stressful pace in life.
Seeing eating disorders happening to some of her peers is a clear sign to Gladys that self-care is becoming more and more important in this day and age. Gladys strongly believes having a healthy body image and a positive mindset are correlated, and the way to go in the long run.
A healthy lifestyles is like maintaining a car in top form!
30-year-old Keith Leung who works as a Senior Vice President in a local bank likens leading a healthy lifestyle to maintaining a car in top form that needs the right type of fuel; ample rest, regular maintenance, and grooming in order for it to go on for miles. The only difference between humans and vehicles is the additional need to develop a mental state of health, such as social time with friends or "me time".
Keith elaborates more: "We often over-prioritise the short-term rewards while undermining the long-term damages from poor lifestyle habits. It could be staying up late to finish an online video streaming series while not having enough sleep. It could be suppressing our feelings to avoid conflicts while suffering in silence. It could be social media overconsumption while procrastinating the completion of more important tasks. It could also be setting up new year resolutions that are not workable or not being able to keep to it due to other activities in life."
Keith however believes keeping physically and mentally healthy can actually be "infectious" in turn. "As social animals, our norms are shaped by our culture which develops and thrives in communal settings such as living in familial clusters or working in teams." Similarly, having like-minded family members and friends who enjoy working out and keeping to a healthy lifestyle together sparks a meaningful motivation to forge stronger bonds and camaraderie with one another in managing the stresses in life in general.
Eat more greens for anti-inflammation and better immune system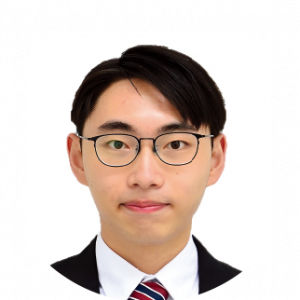 21-year-old undergrad Nathan Cheng believes Hong Kongers are generally healthy physically and well supported by a robust and dedicated public healthcare system in Hong Kong. Support for mental health well-being in Hong Kong
needs more attention, as observed by Nathan based on his personal experiences.
"I often take part in sports, social interactions, skill development, and other everyday activities. But unforeseen factors or circumstances, such as an epidemic, terrible weather, or additional schoolwork from varsity can frequently make me feel down. While services are well provided through the public healthcare system in Hong Kong, counselling services much in need for mental well-being are often pricey and unaffordable from the private therapy clinics. I turn to read motivational books as an alternative to recalibrating and rebalancing my mental health," Nathan explains.
Nathan tries to further improve his state of mental well-being by engaging in enjoyable and meaningful activities. These include taking a six-month course to develop new skills; sticking to a better sleep routine and maintaining a regular exercise regimen.
Nathan is however mindful that the turbulent state of mind and the discipline to keep to a healthy body image could sometimes result from cognitive and behavioural dissonances when an individual's behaviour is inconsistent with his or her thoughts and beliefs. "Most smokers, for example, are aware of the detrimental effects of smoking but make the excuse that it does not cause physical sickness, and there are others who continue smoking nonetheless. Everyone understands that regular exercise is beneficial to both physical and mental health, yet not everyone does it."
Nathan firmly believes Hong Kong needs to move beyond economic and materialistic success in order for it to evolve as a full-fledged holistic society. Shifting focus on mental health would propel Hong Kong to become a city with better quality of living on all fronts.
Eat more greens for anti-inflammation and better immune system
25-year-old start-up co-founder Vivian Lai switches to a "green" diet sometimes as a means of managing stress, other than keeping to regular exercise and getting sufficient sleep. Vivian shares candidly that keeping to greens is not necessarily about becoming a full-fledged vegetarian. "I just choose meals that are more plant-based and rich in antioxidants and nutrients. This in turn helps to reduce inflammation and boost my immune system. I become more energetic when I choose more green meals for lunch at work!"
Vivian adds that it is important to find ways and activities to promote emotional and psychological well-being, such as forming positive social connections; participating in regular practices, other than developing personal hobbies and interests. In Vivian's perspective, mental health, emotional well-being and physical are multi-dimensional. Even seeking professional help when necessary is essential.
Vivian also feels many factors could attribute to the challenges of striking more balance for physical and mental health well-being for Hong Kongers in general. Deprivation of sleep is common among Hong Kong youth. Being a densely populated metropolis can also lead to claustrophobic fears and stress. Vivian emphasizes the need of making time for self-care, such as going for yoga, meditation, a relaxing bath or even making a hand-drip coffee when she's packed to the brim for work.
Vivian hopes that the promotion of public health and the provision of access to quality healthcare services should remain the top priority for governments, non-profit organisations, and other stakeholders in the making of a healthy society. Having a better quality of life promotes productivity, reduces healthcare costs, and strengthens communities as a whole.
Gaming gives me a lot of satisfaction as I can be someone else in the game. I find it easier to make friends when it is not face-to-face like in the real world. I don't feel judged based on my looks. I can also chat with other gamers easily. Playing and winning online feel great!
I am happy with my parents and friends because they are nice to me. I don't feel so lonely when they are supportive of my decisions in my studies and lifestyle or provide a listening ear when we take a break from school.
I still get to enjoy my life even though school is stressful and my grades are not up to mark sometimes. I tell myself to keep doing my best. In my free time, I will play basketball or hang out with my friends to manage my stress better.
What Makes Youth Tick?
YHK did a qualitative analysis with 30 youth from the HKFYG Lee Shau Kee College on their views on their current lifestyles. Here are some interesting revelations:
1. Sleep
Not enough sleep 63.3%
Enough sleep 36.7 %
⭐ More sleep will be ideal!
2. Dietary Preferences
Eating well 80%
Could be better 20%
Most of the youth surveyed responded with the following as their favourite food:
Junk foods such as hamburgers and chips
Sweet foods such as candies and ice cream – the second highest proportion
Health foods such as fruits, vegetables, and carbohydrates – least proportion
⭐ The understanding of "healthy" and balanced dietary preferences is debatable, even though they are considering themselves to be eating well
3. Exercise
Enough exercise 60%
No exercise 40%
Type of sports: mostly ball games such as badminton, basketball, volleyball
⭐ The duration of exercise is relatively sufficient for a duration of 30 minutes or more.
4. Leisure Time
Insufficient leisure time 56%
Sufficient leisure time 44%
⭐ Other activities such as heavy school workload could be interfering with their leisure time.
5. Overall health Index
Healthy 68%
Unhealthy 32%
⭐ The reasons behind unhealthy level are sleep late, and leisure time overrides exercise time.
6. Overall Happiness Index
⭐ Our youth surveyed attributes their happiness to the company of friends, family, and social gatherings. Grades and academic stress often make them unhappy.