//vol.13-3 Youth speak
Secondary students have gained self-awareness during the pandemic but all have a sense of regret about lost time with friends.
Some are anxious about their academic progress although a few have taken the disruptions in their stride.
All are eager, if cautious, about getting on with life as soon as possible.
雖然一些中學生能藉停課期間加深自我認識,但也因失去了和朋友共聚的時刻感到遺憾。
不少學生擔心學業進度落後,也有部分對困境處之泰然。
儘管不少看法各異,有一點卻是一致的——學生們都期盼盡快走出疫境,展開新生活。
Sesame has left Hong Kong to do an international foundation course
That special time at the end of term was lost. I have had the same classmates since the second year of high school but there was no chance to create shared memories with them before I left school. It's a chance that will never come again.
Still, one thing I liked about staying home during pandemic was fewer tests. Those we had were in open-book format. But without face-to-face interaction, it was hard to concentrate. I had to do a lot of research and sometimes I didn't even know if I had understood the topic. It was also hard to ignore all the distractions. Our phones and computers have become non-stop essentials. It's barely possible to ignore them and multi-tasking leads to bad quality work.
In a new environment, with new people around, I guess I need some time to adjust, but we can hang out together after school, even if we still have to wear masks. Although it is always hard to step out and say "hi" in an unfamiliar place and with people of an unfamiliar culture, I want to be independent and take care of myself without worrying my parents.
That special time at the end of term was lost.
Ethan is in Secondary 9 but is switching school this year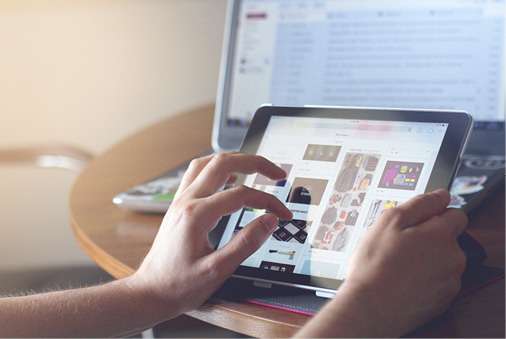 Our attitudes to learning and studying have all changed. It wasn't easy to learn or understand new concepts and there were lots of technical errors during classes. We couldn't ask the teacher for help face-to-face so there were many misunderstandings.
I've also lost interest in some of the extracurricular activities I used to do because they were all cancelled. The best lessons were on an online platform where we could give our opinions and there were a lot of tasks to complete instead of facing the laptop and doing nothing for a whole hour.
I think my communication skills have become weaker and it probably won't be as easy to socialize as it used to be. Getting to know new people and becoming friends will take me longer. I am looking forward to my new school as it will be a brand-new experience and everything will be different.
Our attitudes to learning and studying have all changed.
Jasmine is leaving Hong Kong to study veterinary science in Bristol
I am mainly worried about how well I will absorb information if classes are online. I think my hurdles at school have been self-discipline, procrastination and finding the motivation to concentrate and finish work to the same quality as I would in a normal school setting.
My university has said that some lectures might be online, but because of the course I'm studying, most of the lab sessions will be face-to-face. In lessons online, the information tends to be less "concrete" than in face-to-face classes. Sometimes virtual words escape us and the meaning is lost. Perhaps it is because of the lack of interaction and the body language that reveals to teachers that we are left half confused.
Miscommunication is common in written messages and misunderstandings happen easily if you can't hear someone's tone of voice. If teachers are engaging, and speak with clear intonation and interest that helps us to focus. They need to encourage use of microphones and enforce the rule of turning on cameras.
Miscommunication is common in written messages.
Chloe leaves school this year to study psychology in London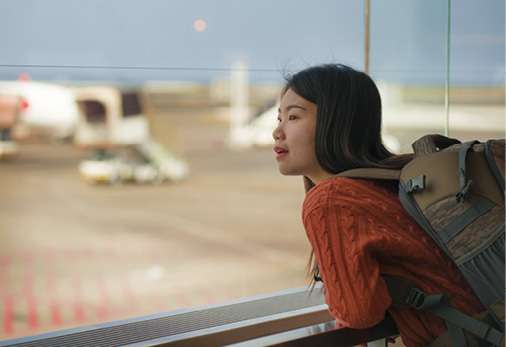 Although I'm disappointed about missing big end of term events at school, I'm looking forward to being in class.
I do worry about the undergraduate workload and whether the course material will be too difficult but at least I am more confident about working independently than I was before the pandemic. Complex science concepts have been difficult to learn online. They took longer than they would have done in the classroom. I had to refer to a variety of sources and many of them used language that was too complicated.
It is also difficult to stay motivated and engaged during online lessons and collaboration with others is hard if you can't see people face-to-face. When I meet new people in London, I know I will make a conscious effort to be sociable and look and sound friendly.
Personally, although I think I can learn more independently now I don't think the pandemic has made any difference to my attitude outside of school. I feel well-prepared after doing online lessons for a long period of time as I found I could be more productive if I managed my time well.
It is difficult to stay motivated and engaged and collaboration is hard if you can't see people face-to-face.
Tammy is in Secondary 3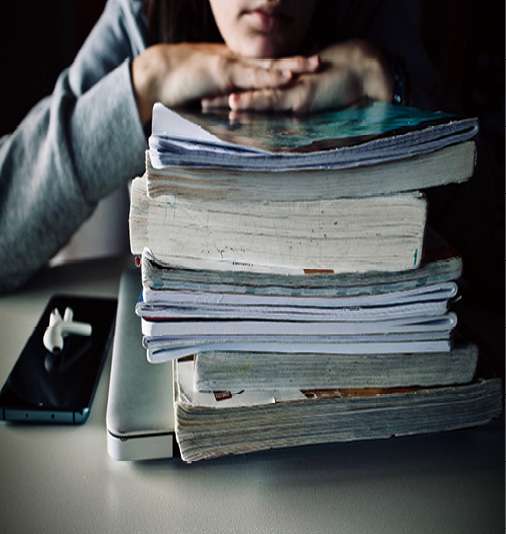 I think the hardest part of the pandemic has not being able to talk to my classmates normally. It's usually so easy. You don't really need to think. You just chat. Using WhatsApp and Instagram is just not the same. Unless I really have something to say, I just keep quiet.
To be honest, though, now that face-to-face classes have begun again, I miss all the free time I had at home. But some subjects don't work online. How can anyone imagine playing volleyball in an online PE class? I do realize how important it is now to keep my computer skills up-to-date. They are easy for us to pick up I guess but, frankly some of our older teachers just cannot use Zoom smoothly.
Chatting is usually so easy. You don't really need to think. Using WhatsApp and Instagram is just not the same.
Nicholas is in Secondary 4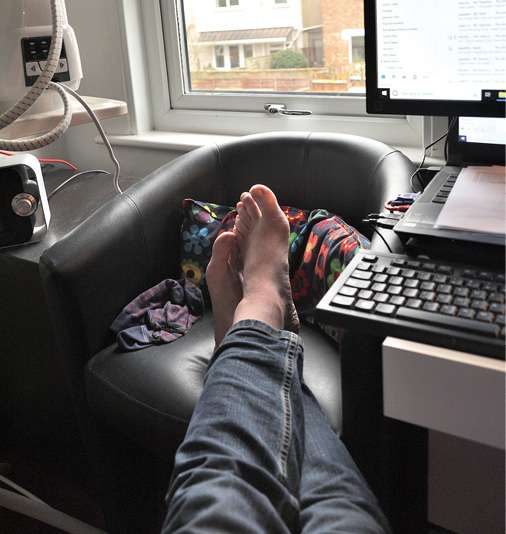 I'm not really worried about anything except about COVID-19 lasting so long. I think we all gained and lost something, but I don't think it will be a big deal in the long term, even though it seems like at least a whole year has been stolen. Nobody will ever forget this time.
I am good at using computers so I was used to online learning and enjoyed classes when we didn't have to switch on the camera, but that didn't last. Some teachers were not ready in the beginning and it was difficult for me to stay focused if they looked like they didn't know what they are doing, but the teachers improved as time passed. Maybe the most difficult part was not being able to go to the lab to do experiments and knowing how to deal with boredom at home.
Maybe there will be more challenges in the future. Maybe I need to learn how to be alone and think more out of the box. Maybe next time is will be a super bug. I think everyone should just be flexible, then it would be fine.
It seems like a whole year has been stolen. Nobody will ever forget this time.